While the weather has been a little more forgiving so far this winter, that doesn't change the fact that most of us have been on the hard for a month or two now. If you are like the majority of your fellow boa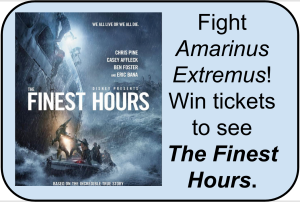 ters, you are currently at maximum risk for Amarinus Extremus. It's a term we at Marine Special Products Group have coined for the collection of symptoms one displays after an extended period away from boating. If not managed, it can become serious.
As a public service to our fellow mariners, we offer up some timely tips to stave off the confusing and sometimes comical behaviors one adopts when afflicted with this dreaded disease (have you ever seen someone toss a spring line as they pull their car up to a gas pump? Not pretty).
Management tip #1 – get up to the Connecticut Marine Trades Association Hartford Boat Show. Beginning today, Jan 28th and running through Sunday the 31st, it's a great opportunity to put you and your crew into the boating mindset. Learn more here:  http://hartfordboatshow.com/
Management tip #2 – stop by our booth (S13) and talk about Marine Systems Upgrades. It might not be the right time for a completely-new Marine Sanitation System, brand new Boat AC or the next generation Navigation System, but you could enhance your comfort and convenience by upgrading an aspect of your existing system. Learn more at our Systems Upgrade page.
Management tip #3 – win tickets to see the new movie The Finest Hours. Based upon a real-life US Coast Guard operation in the early 50s, the film showcases the bravery that typifies our Coasties in the face of an angry, treacherous mid-winter Northern Atlantic. Stop by our booth to register. If you can't make it to the show, send us an email with your name, phone number, email address and the make/model of your boat (we promise not to share your information with anyone!)
Amarinus Extremus is real, and it can be debilitating (visualize yourself trying to shovel your driveway with a boat hook). But together, we can beat it. Join us at the Hartford Boat Show and join the battle.